Ice Industries' Tammy Rearic Named Woman of Excellence in Metalforming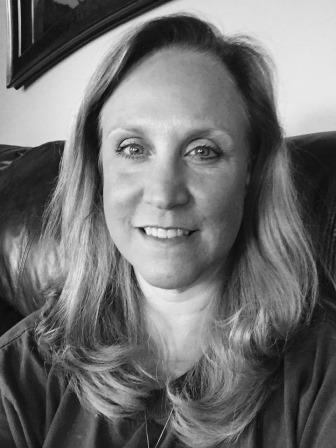 SYLVANIA, Ohio – November 10, 2016 – Ice Industries, Inc. has firmly believed since its founding in 1999 that a key element of manufacturing excellence is the quality and dedication of their people. It is therefore with great pride that Ice announces Tammy Rearic, Ice's Corporate Human Resources / Environmental Health and Safety Manager, has been recognized as a Woman of Excellence in Metalforming and Fabricating by Metalforming Magazine in its November 2016 issue. This award honors women who make the metalforming industry progressive, dynamic, and innovative.
Rearic joined Ice upon the 2012 acquisition of the company she founded: Blue Chip Manufacturing in Columbus, Ohio, which primarily focused on fabricating parts for military trucks, ships, and weapon systems. The company stood out as an SBA certified woman-owned business in a traditionally male-dominated industry.
Since joining Ice, her depth of experience and diverse skill set has proven invaluable. She has developed and implemented a culture of safety within the organization, both through shop floor improvements and instilling employee pride in maintaining a safe work environment. Two recent examples were recognition of Ice's Mason, Ohio manufacturing facility – Ice industries Deerfield – by the Ohio Bureau of Worker's Compensation (BWC) for surpassing 500,000 hours without a lost-time accident; and as a 100% Achievement facility for reducing recordable injuries over 33% from the previous year.
"Tammy has demonstrated her value to Ice in her dual roles of Human Resources and Safety on a daily basis," stated Mark Echler, Ice Industries' Human Resources Director. "Whatever the company's need may be, from counseling and training employees to performing safety audits, she recognizes and addresses it in a focused and top notch fashion. I think I speak for all Ice employees that we are honored to have her as part of the Ice Industries' team."
 About Ice Industries:
Ice Industries, Inc. is a world-class supplier with a broad range of capabilities including: deep draw metal stamping; CNC machining; MIG, TIG, and resistance welding; assembly; rolled and welded pressure vessels, and powder coating. Customers are assured of both company stability and quality performance through a diversified customer base serving markets including appliance, automotive, commercial and heavy truck, computer and networking, defense, energy, filtration, fire & safety, furniture, healthcare, HVACR and off-highway vehicles. Facilities are distributed throughout the central manufacturing corridor, with locations in Cincinnati and Toledo, Ohio; Grenada, Mississippi; and Apodaca/Monterrey, Nuevo Leon, Mexico. A certified SDVOSB; Ice's production facilities are ISO 9001, ISO 14001, and TS 19649 certified. Ice works with companies that require the highest levels of quality and delivery, and those who are in need of localization or de-integration of their stamping operations. Further information can be obtained on the Ice website at http:/www.iceindustries.com.
Contact:
Mark Echler
Human Resources Director
419-842-3611